Riesling
14 Hands Riesling 750ml
Alexandria Riesling 750ml
Anthony's Hill Fetzer Riesling 1.5lt
Barefoot Riesling 750ml
Barefoot Riesling 1.5 lt
Barefoot Box Riesling 3lt
Black Box Riesling 3lt
Bota Box Riesling 3lt
Cavit Riesling 750ml
Charles Smith Kung Fu Riesling 750ml
Chateau Ste Michelle Dry Riesling 750ml
Chateau Ste Michelle Harvest 750ml
Clean Slate Riesling 750ml
Cupcake Mosel Riesling 750ml
Fetzer Johannisberg Riesling 750ml
Fish Eye Riesling 750ml
Funf 5 German Riesling 750ml
Hogue Harvest Riesling 750ml
Hogue Riesling 750ml
Kendall Jackson Riesling 750ml

St. Gabriel Riesling 750ml
St. Gabriel Riesling 1.5lt
Sutter Home Riesling 750ml
Sutter Home Riesling 1.5
Yellow Tail Riesling 1.5lt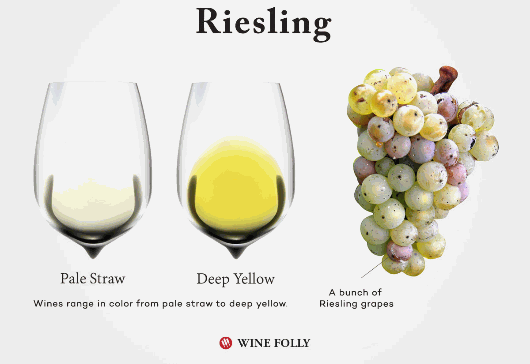 Port's, Sherry's & Lambrusco's
Cockburn's Aged Tawny Porto 750ml
Cockburn's Tawny Port 20YR 750ml
Dow's 20YR Tawny Port 750ml
Dry Sack Sherry 750ml
Fairbanks Cocktail Sherry 1.5lt
Fairbanks Cream Sherry 750ml
Fairbanks Port 750ml
Fairbanks Port 1.5lt
Fairbanks Port 3lt
Fairbanks Sherry 1.5lt
Fairbanks White Port 1.5lt
Harvey's Bristol Cream Sherry 750ml
Harvey's Club Medium Dry Sherry 750ml
Lo Duca Lambrusco 750ml
Lo Duca Lambrusco 1.5lt
Lo Duca White Lambrusco 750ml
Noval Black Poto 750ml
Osborne Cream Sherry 750ml
Osborn Ruby Port 750ml






Sake
& Plum Wine

Gekkeikan Kobai Plum Sake 750ml
Gekkeikan Haiku Saki 300ml
Gekkeikan Plum Wine 750ml
Gekkeikan Sake 750ml
Gekkeikan Sake Black & Gold 750ml
GSH Black Plum 750ml
Hana Fuji Apple Saki 750ml
Hana Lychee Saki 750ml
Hana Raspberry Saki 750ml
Horin Gekkeikan Sake 300ml
TY KU Gingo Sake Black 330ml
TY KU Silver Sake 330ml

Kings Ridge Riesling 750ml
Leitz Dragonstone Riesling 750ml
Mosel River Riesling 750ml
Pacific Rim Dry Riesling 750ml
Pacific Rim Sweet Riesling 750ml
Relax Riesling 750ml
Relax Riesling 1.5lt
Robert Mondavi Riesling 750ml
Schlink Haus Auslese Riesling 750ml
Schlink Haus Classic Riesling 750ml
Schlink Haus Kabinett 750ml
Schlink Haus Spatles 750ml
Schmitt Sohne Riesling 1lt
Schmitt Sohne Riesling 1.5lt
Selbach Incline Riesling 750ml
Starling Castle Riesling 750ml
Starling Castle Riesling 1.5lt
Starling Castle Summer Riesling 750ml
St. Christina Kabinett Riesling 750ml
St. Christina Riesling 750ml
St. Gabriel Peisporter 750ml


Rieslings, particularly German Rieslings pair well with Chinese food such as:
Cajun Cuisine
Tex-Mex with Cilantro
Roasted Pork
Roasted Duck
Roasted Goose
Seafood
Thai Food

Riesling wines are usually pure wines and seldom oaked. They can range from dry, semi-sweet, sweet and sparkling white wines. Aroma's are floral and almost perfumed and high in acidity. Nose and taste can be fruity notes of peach, lime, apple, and pear or floral such as jasmine or honery.

Warre's Warrior Porto 750mlOsborne Sherry Amontillade 750ml
Osborne Tawny Port 750ml
Penfolds Club Port 750ml
Porto Cruz Ruby 750ml
Porto Cruz Tawny 750ml
Riunite Lambrusco 750ml
Riunite Lambrusco 1.5lt
Riunite Movendo Dry Lambrusco 750ml
Riunite Movendo Riesling 750ml
Riunite Raspberry 1.5lt
Riunite White Lambrusco 750ml
Sandeman 10YR Tawny Porto 750ml
Sandeman Character Sherry 750ml
Taylor Cooking Sherry 750ml
Warre's Ruby Porto 750ml

Port wines are sweet wines that are usually used as dessert wine because of it's richness. Port comes in red, white, rose and ages tawny.

Lambrusco is a sparkling red wine that is dry, crisp, savory and barely sweet. It is often used as an aperitif, meaning they are served before or after a meal.

Sake is a Japanese rice wine. Sake often has a much higher alcohol content then wine or beer. Sake may be served room tempature, warm, hot or chilled depending on the season, quality and preference.