Moscato
14 Hands Moscato 750ml
99 Vines Moscato 750ml
Arbor Mist Mango/Stawberry 750ml

Arbor Mist Mango/Stawberry 1.5lt
Arbor Mist Peach Moscato 750ml
Arbor Mist Peach Moscato 1.5lt
Arbor Mist Pineapple Strawberry 1.5lt
Arbor Mist Pine/Straw Pink Mo. 750ml
Arbor Mist Pine/Straw Pink Mo. 1.5lt
Arbor Mist Raspberry Pink Mo. 750ml
Arbor Mist Raspberry Pink Mo. 1.5lt
Banrock Moscato 750ml
Barefoot Moscato 750ml
Beringer Pink Moscato 750ml
Beringer Pink Moscato 1.5lt
Beringer Red Moscato 750ml
Beringer Red Moscato 1.5lt
Carlo Rossi Moscato/Sangria 4lt
Castello Del Poggio Moscato 750ml
Castello Del Poggio Sweet Red 750ml
Castello Del Poggio Sweet Rose 750ml
Cavit Moscato 750ml
Cavit Moscato 1.5lt
Corvo Moscato Italia 750ml
Cupcake Moscato D'Asti 750ml
Estancia Moscato 750ml
Franzia Moscato 5lt
Franzia Pink Moscato 5lt
Primo Amore Moscato 750ml
Rex Goliath Moscato 750ml
Rex Goliath Moscato 1.5lt
Rex Goliath Pink Moscato 750ml
Rex Goliath Pink Moscato 1.5lt
Rex Goliath Red Moscato 750ml
Rex Goliath Red Moscato 1.5lt
Risata Moscato D'Asti 1.5lt
Risata Moscato D'Asti 750ml
Risata Pink Moscato 750ml
Risata Red Moscato 750ml
Riunite D'Oro Moscato 750ml
Riunite Sweet Red 750ml
Riunite Sweet White 750ml
Riunite Peach Moscato 750ml
Yellow Tail Pink Moscato 1.5lt
Yellow Tail Red Moscato 750ml
Yellow tail Red Moscato 1.5lt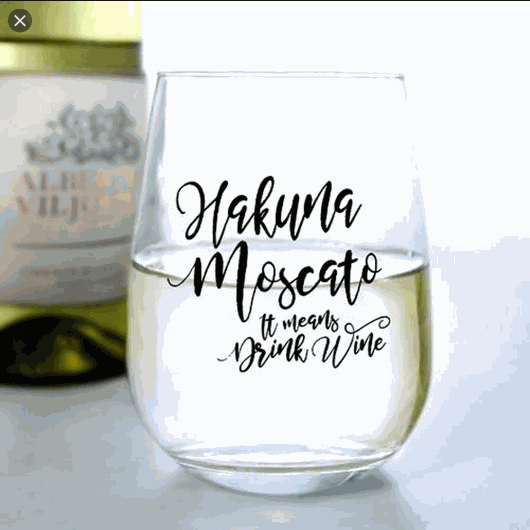 Barefoot Moscato 1.5lt
Barefoot Moscato Box 3lt
Barefoot Pink Moscato 750ml
Barefoot Pink Moscato 1.5lt
Barefoot Red Moscato 750ml
Barefoot Red Moscato 1.5lt
Barefoot Refresh Crisp Red 750ml
Barefoot Refresh Crisp White 750ml
Barefoot Refresh Pink Moscato 750ml
Barefoot Refresh Summer Red 750ml
Barefoot Refresh Sweet White 750ml
Barefoot Sweet Red 750ml
Barefoot Sweet Red 1.5lt
Beringer Moscato 750ml
Beringer Moscato 1.5lt

Havenscourt Moscato 750ml
Innocent Bystander Pink Moscato 750ml
Jacob's Creek Moscato 750ml
Lo Duca Mamertino Red 750ml
Lo Duca Rosato 750ml
Luccio Berry Moscato 750ml
Luccio Coconut Pineapple Moscato 750ml
Luccio Lemon Moscato 750ml
Luccio Moscato D'Asti 750ml
Menage A Trois Moscato 750ml
Mirassou Moscato 750ml
Mommy's Time Out Moscato 750ml
Oliver Blueberry Moscato 750ml
Oliver Cherry Moscato 750ml
Primo Amore Romeo 750ml
Riunite Peach Moscato 1.5lt
Ruffino Moscato D'Asti 750ml
Stella Rosa Rosso 750ml
Stella Rosa Moscato D'Asti 750ml
Stella Rosa Peach 750ml
Stella Rosa Platinum 750ml
Sutter Home Moscato 750ml
Sutter Home Moscato 1.5lt
Sutter Home Pink Moscato 750ml
Sutter Home Pink Moscato 1.5lt
Sutter Home Red Moscato 750ml
Sutter Home Red Moscato 1.5lt
Woodbridge Moscato 750ml
Woodbridge Moscato 1.5lt
Yellow Tail Pink Moscato 750ml
Moscato pairs well with spicy or pungent foods such as:
Asian Fare
Fiery Cuisine
Cured Meats
Nuts & Seeds
Exotic Spices

Soft or Pungent Cheeses

Characteristics of Moscato wine, sweet, perfumed and bursting with fruit. Moscato has a fragrant aroma, fruits include peach, apricot, orange citrus, delicate floral notes such as rose petals and elder berry. Moscato is primarily produced in Italy from Muscat grapes.